Fundação Gaspar Frutuoso - FGF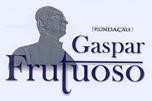 Fundação Gaspar Frutuoso (FGF) is a non-for-profit public Foundation of private laws. FGF was created in 1999 by the University of the Azores (UAc) with the following purposes:
to take over the promotion, support and execution of scientific research activities
to support technological, cultural and economic development
to promote training, consultancy and dissemination, as well as other initiatives that enhance cooperation between the UAc and national or foreign entities
FGF acts as the front institution for scientific collaboration of multiple research groups. Many of R&D activities are developed with international teams, comprising both national and international funding.
Listing ID

:

820

Region

:

Azores

Priority

:

Tourism, Agroindustry, Marine-maritime, Circular Economy & Biosustainability, Health & Wellness, ICT, Other Sectors

Web

: https://fgf.uac.pt/